ISA10416
16-Bit ISA Bus to PC/104 Bus Adapter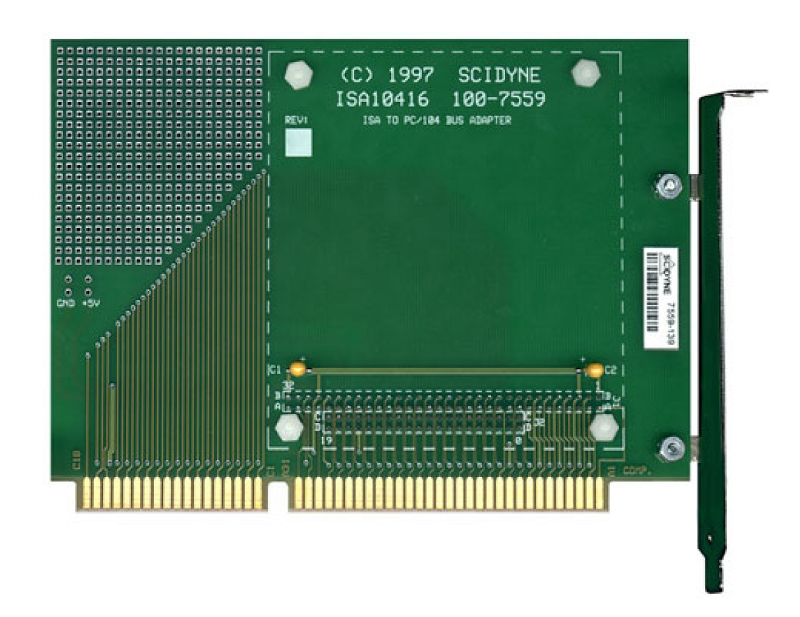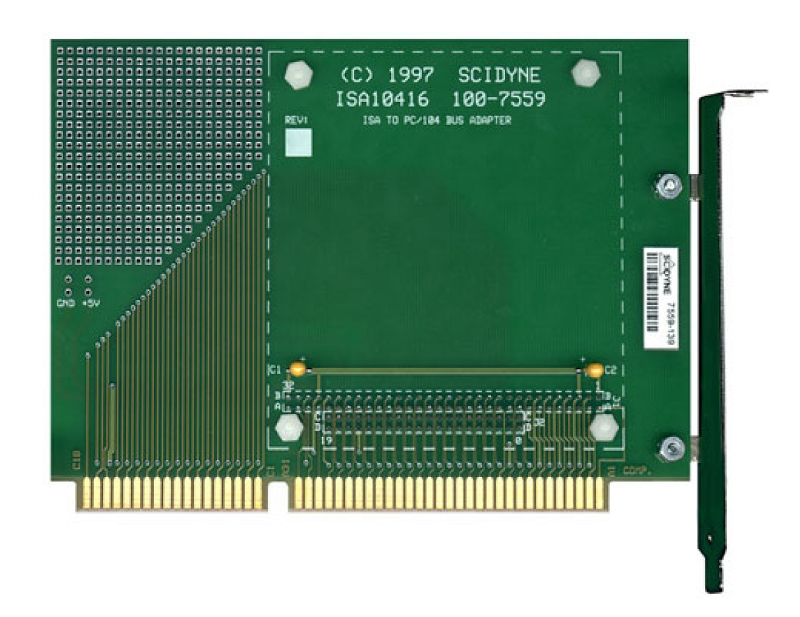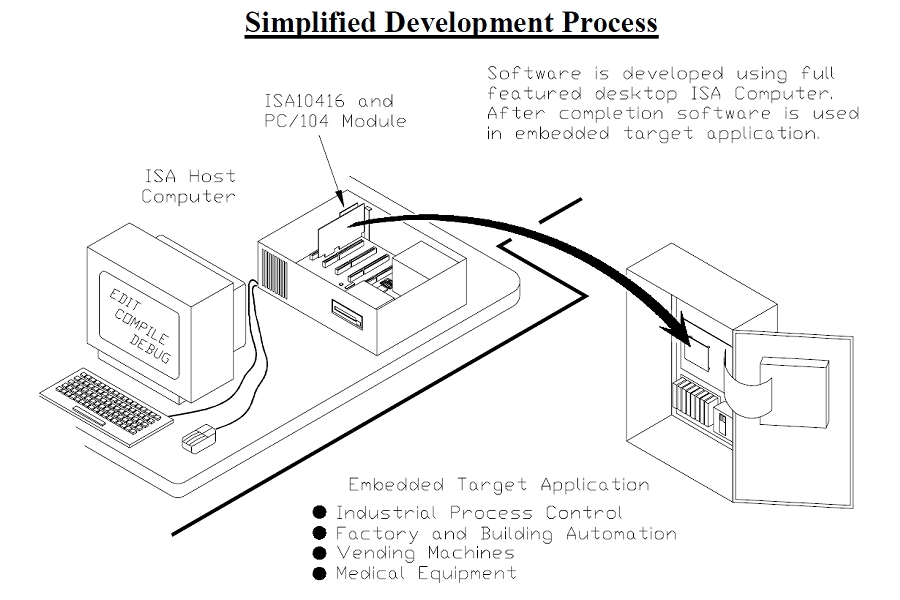 DESCRIPTION
The ISA10416 is a half-size ISA adapter card that allows 8 and 16 bit PC/104 modules to be developed, tested and used in a standard ISA bus (i.e.; legacy desktop style) computer.
In operation, a PC/104 module is installed on the ISA10416 card and the card is then inserted into an available 16-bit slot within the PC ISA host. No special drivers or other considerations are necessary for the users programs to access and operate the installed PC/104 module.
The ISA10416 transparently performs a direct bus-to-bus conversion and operates at the full speed of the PC ISA host. All the facilities of the host computer are available to the PC/104 module including memory and I/O operations, DMA, and interrupts. A prototyping area is provided for the construction of experimental and application specific circuitry.
FEATURES
Allows ISA bus computers to use 8 and 16 bit PC/104 modules
No special drivers required
Transparently converts ISA bus to PC/104 bus
Compact half-size card
Supports all memory, I/O, DMA, and interrupt operations
Stack multiple PC/104 modules on same ISA10416 card
Onboard prototyping area
Gold-Plated edge connections for reliable operation
DOCUMENTATION
SPECIFICATIONS
Bus Interface:
All ISA card edge signals are routed to their corresponding PC/104 J1 and J2 connector counterparts. The self-stacking nature of the PC/104 bus allows multiple modules to be used at the same time, limited only by the space available within the host computer
Mechanical:
4.50"H x 7.00"L
Environmental:
Operating temperature: -40°C to 85°C
Non-condensing relative humidity: 5% to 95%
Product Origin:
Designed, Engineered, and Assembled in U.S.A. by SCIDYNE Corporation using domestic and foreign components.
You may also be interested in these products