DIN Rail Components and Accessories
Circuit Board and Assembly Mounting Hardware
---
DIN Rail
DIN rail, sometimes called Top-Hat Rail, is a standardized (EN 50022) 35mm wide metal rail with hat-shaped cross section. It is widely used for attaching components, assemblies, and industrial control devices inside equipment racks and enclosures.
These rails are made of steel and plated with white zinc. Their slotted design pattern enables easy mounting. Sold in lengths of 1016mm (40 inches) and available in commonly used standard heights of 7.5mm and 15mm.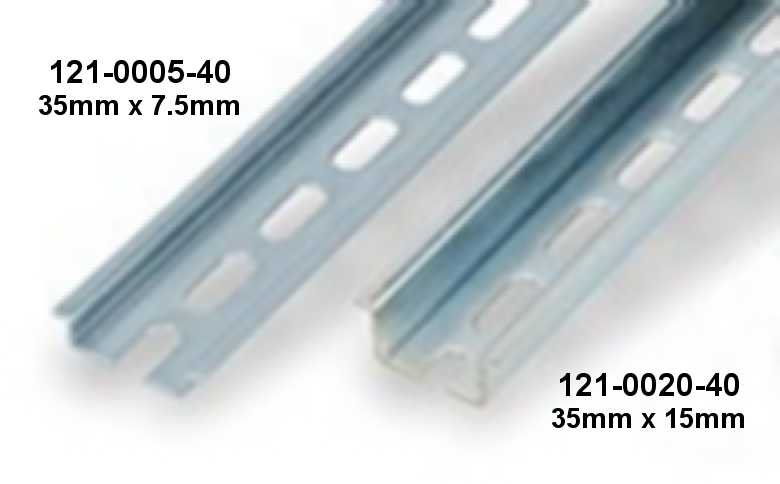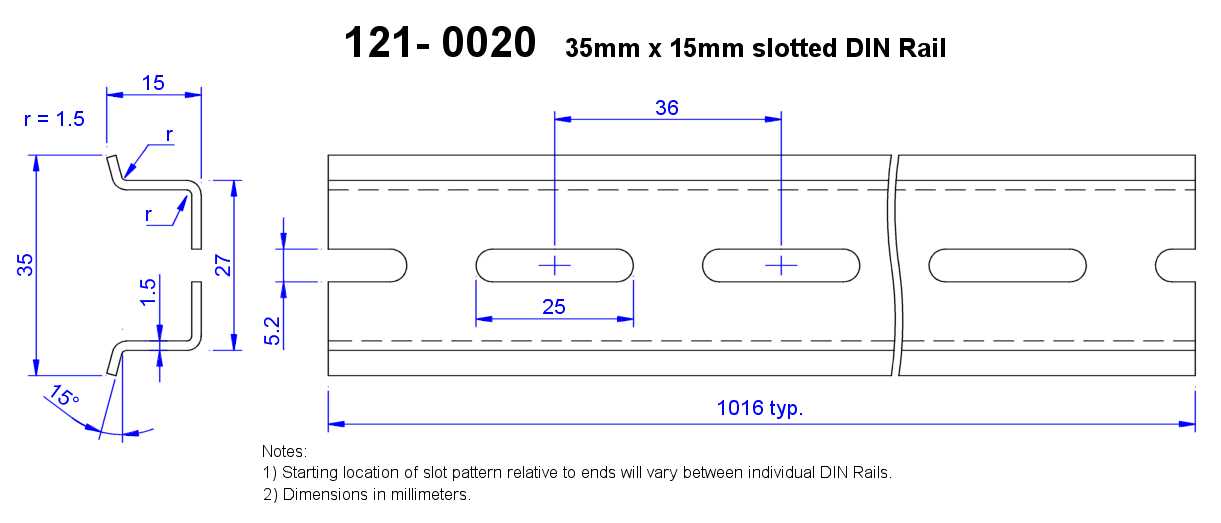 ---
SNAPTRACK DIN Rail Mounting Clip
Clip allows
SNAPTRACK
(type 121-0003 and type 121-0010) to mount to symmetrical DIN rail, asymmetrical DIN rail, and A series rail. Recommended use is two clips evenly spaced every four inches. Users have also found this clip practical when mounting their own custom components on a DIN Rail. The clip will snap securely into place when using the suggested hole pattern shown below. The material should be close to 0.0625" thick.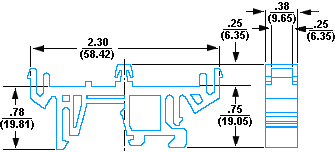 ---
Screw-Down Clip
This DIN clip has a center hole which accommodates the threads of a 4-40 flat-head machine screw being passed up from the bottom. Alternatively, two self tapping screws can be inserted from the top using a hole spacing of 0.709 inches. Screw hardware not included with clip.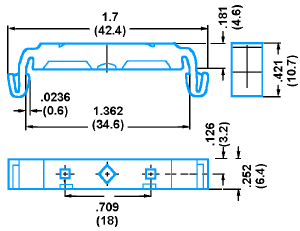 ---
Snap-Fit Mounting Clip
Design your PCB with the hole pattern shown and this clip snaps into place. Quick assembly promotes lower production costs.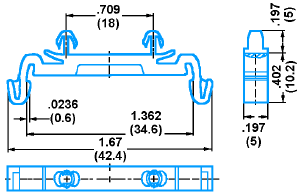 ---
Isolated Mounting Clip
A simple and practical way to mount devices to DIN Rail. A single screw passes though a hole (0.125" typical) in the component to be mounted and into the center hole of the clip. Includes a self-tapping screw and flat washer for attaching components.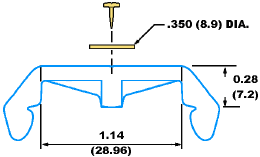 ---
End-Stop
End-Stops prevent components from moving laterally on the DIN rail. Typical use is one End-Stop on each end of the rail placed up snuggly against the components.

---
Universal Screw-Down Mounting Clip
This DIN rail clip is designed to mount to both symmetrical (Top-Hat EN 50022) and asymmetrical (G Type EN 50035, BS 5825, DIN 46277-1) DIN rail. The flat mounting surface and the three non-threaded mounting holes make this clip versatile for mounting a variety of devices on to DIN rail. The holes are sized to accept a #6 or M3 metric coarse threaded pan-head machine screws (not included). When mounting a standard 0.0625" thick circuit board or SNAPTRACK a 0.375" screw length is a good choice.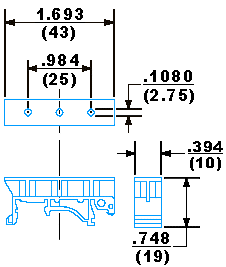 You may also be interested in these products